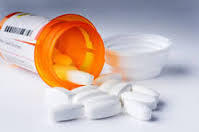 VANACIN-CP 500MG
Product Code : 014
Product Description
VANACIN-CP 500MG

Bacteremia, brain abscesses, acute leukemia, constipation and bowel evacuation, meningitis, endocarditis, chronic myeloid leukaemia, colitis, peritoneal inflammation, endocarditis treatment, endocarditis prophylaxis, relentless neutropenia in advanced HIV infection.
Indicators

Pregnancy:L5 Lab: C Lactation: NA Food:NA
Mechanism Of Action

Vancomycin prevents integration of N-acetylmuramic acid (NAM)- and N-acetylglucosamine (NAG)-peptide subunits from being unified into the peptidoglycan intercellular substance; which makes the major functional constituent of Gram-positive cell walls. The sizable hydrophilic molecule is capable to make hydrogen bond interactions with the endmost D-alanyl-D-alanine portions of the NAM/NAG-peptides. The binding of vancomycin to the D-Ala-D-Ala precludes the consolidation of the NAM/NAG-peptide subunits into the peptidoglycan substance and changes bacterial-cell-membrane porosity as well as RNA synthesis.

Side Effects

Nephrotoxicity
Excretory organ damage
Uremia
Hematuria
Albuminuria
Redness
Fever
Hypo-tension
Flushing
Urticaria skin rash
Eosinophilia
Red man syndrome
Drug Interaction
Vancomycin is known to act with some other medicates such as cyclosporin A, gentamicin, oxaliplatin, streptomycin, amphotericin B, metformin (HCl), tobramycin, netilmicin (Sulphate). Always confer with the physician for the alteration of dose regimen or a secondary medicate of choice, which may strictly be required.