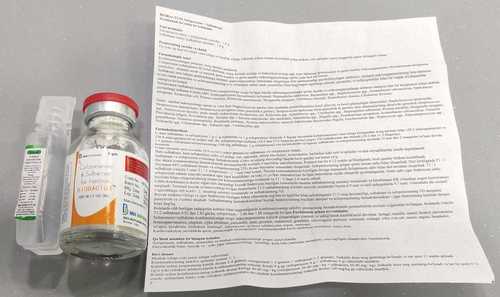 Product Description
Rosuvas - Rosuvas is a lipid-lowering statin drug, an inhibitor of HMG-CoA reductase. By the principle of competitive antagonism statin molecule binds to a receptor that part of coenzyme A, which attaches the enzyme. The inhibition of HMG-CoA reductase leads to a series of sequential reactions that result in reduced intracellular cholesterol content and is a compensatory increase in activity of LDL receptors and thus accelerate the catabolism of LDL cholesterol.


Lipid-lowering effect of statins is associated with lower levels of total cholesterol by LDL-C. Reduction in LDL cholesterol is dose-dependent and is not linear, but exponential.


Statins do not affect the activity of lipoprotein lipase and hepatic, no significant effect on the synthesis and catabolism of free fatty acids, so their effect on triglycerides and again vicariously through their main effects on reducing LDL-C.


A moderate reduction in triglycerides in the treatment of statins appears to be associated with expression of remnantnyh (apo E) receptor on the surface of hepatocytes involved in the catabolism LPPP, which include those of about 30% of the TG.


In addition to lipid-lowering actions, statins have beneficial effects in endothelial dysfunction (pre-clinical sign of early atherosclerosis) in the vascular wall, the state of atheroma, improves blood rheology, have antioxidant, antiproliferative properties.


Rosuvas helps lower your cholesterol level. Excessive cholesterol in your body can clog up your blood vessels. This can lead to many health problems such as strokes and heart disease, including heart attacks. Rosuvas is meant to be taken as part of a complete cholesterol management programme that should include exercise, a healthy diet and lifestyle.


Rosuvas is a member of the drug class of statins, used to treat high cholesterol and related conditions, and to prevent cardiovascular disease. Shionogi developed the product and the pharmaceutical company AstraZeneca markets it as Crestor. In India, Rosuvas is marketed as Rozavel by Sun pharma.


Indications: hypercholesterolaemia


As an adjunct to diet to reduce elevated total cholesterol (total-C), LDL-C, non–HDL-C, apolipoprotein B (apo B), and triglyceride (TG) levels, and to increase HDL-C in patients with primary hypercholesterolemia and mixed dyslipidemia; as an adjunct to diet for the treatment of patients with elevated serum TG levels; as an adjunct to other lipid-lowering treatments, or alone if such treatments are not available; to reduce LDL-C, total-C, and apo B in patients with homozygous familial hypercholesterolemia; as an adjunct to diet to slow the progression of atherosclerosis in adults as part of a treatment strategy to lower total-C and LDL-C to target levels.
Active ingredients: Rosuvastatin