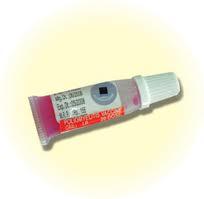 Product Description
Oral Polio Vaccine (OPV)

INDICATIONS :

It is indicated for active immunization against poliomyelitis virus.
Infants should receive atleast three doses of OPV at minimum interval of 3-4 weeks starting from 10 days of birth.
Normally adults are not susceptible to poliomyelitis. However the vaccine can be given to persons of any age who have not suffered from poliomyelitis and have not been vaccinated.

DOSAGE AND ADMINISTRATION : 2 drops (0.1 ml) of the vaccine is administered orally to small child starting from 10 days of birth. and is given 3 times at an interval of 1-2 months .

STORAGE :

The vaccine must be stored at -200C or below under frozen state for long term storage upto 2 years. When the vaccine is thawed ( liquid form), it must be kept in refrigerator at 20C to 80C. Vaccine if stored at 20C to 80C shall remain good for only 4-6 months.