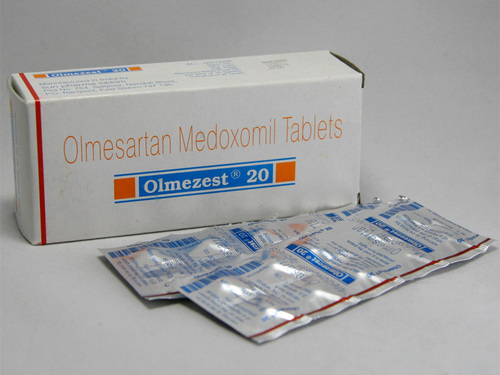 OLMEZEST 40 - OLMESARTAN
Product Code : 076
Product Description
OLMEZEST 40 - OLMESARTAN
Olmezest - Olmezest is an angiotensin II receptor antagonist used to treat high blood pressure.

Olmezest helps to keep your blood pressure under control. Olmezest relaxes your blood vessels and this helps to lower your blood pressure. It may be used on its own or together with other medicines.

Indications: Essential hypertension.

Active ingredients: Olmesartan Medoxomil