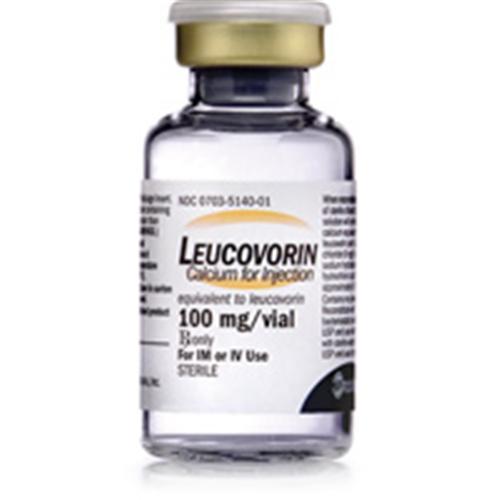 Leucovorin Calcium For Injection
Product Code : 119
Product Description
Leucovorin Calcium For Injection :-
Leucovorin is a medication that acts the same way in the body as folic acid. Leucovorin is used to reduce the folic-acid-lowering side effects of methotrexate because it is not affected by methotrexate in the same way that folic acid is. Leucovorin is also used in combination with fluorouracil to treat cancer of the colon.
It is also used to treat a condition known as megaloblastic anemia, which is an anemia that can be caused by sprue (a condition resulting from reduced absorption of nutrients from the stomach into the bloodstream) and can occur during pregnancy and infancy.
Your doctor may have suggested this medication for conditions other than those listed in these drug information articles. As well, some forms of this medication may not be used for all of the conditions discussed here. If you have not discussed this with your doctor or are not sure why you are being given this medication, speak to your doctor. Do not stop using this medication without consulting your doctor.
When used in combination with fluorouracil for colon cancer, leucovorin is injected into a vein through a specially prepared site on your skin. In this case, leucovorin is always given under the supervision of a doctor familiar with the use of cancer chemotherapy. It is always given under the supervision of a doctor in a hospital or similar setting with access to sterile equipment for preparation.
The recommended dose for this treatment depends on body size. The treatment is often given once a day for 5 days, just before injection with fluorouracil. This treatment can be repeated every 28 days, depending on response to the therapy.