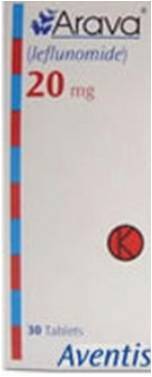 Product Description
Arava contain leflunomide, affects the immune system and reduces swelling and inflammation in the body.
Arava is used to treat the symptoms of rheumatoid arthritis. Arava also helps reduce joint damage and improves physical functioning.
Manufacturer: Sanofi Aventis Pharma India.
Packing: 30 tablets.
Arava is available in 10mg or 20mg.