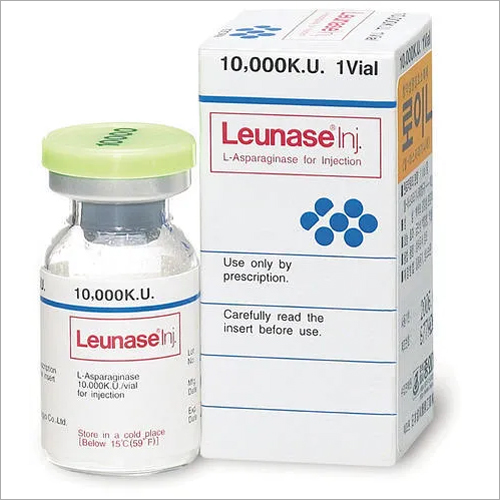 L-Asparaginase
Product Code : 2007
Product Description
Leunase contains the enzyme L-asparagine amidohydrolase.In a significant number of patients with acute leukemia, the malignant cells depend on exogenous asparagine for survival. Administration of leunase hydrolyzes serum asparagine to nonfunctional aspartic acid and ammonia, depriving tumor cells of a required amino acid.
Leunase used in combination with other anti-neoplastic agents to treat Acute Lymphoblastic Leukemia. It may also be used in other neoplastic conditions where depletion of Leunase might be expected to have a useful effect.
Leunase is used with or without other anticancer (chemotherapy) drugs to treat acute lymphocytic leukemia and works by starving tumor cells of needed nutrients and slowing tumor cell growth.