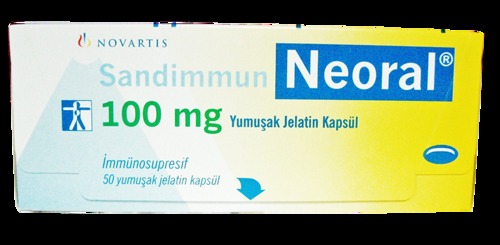 CYCLOSPORINE
Product Code : 2016
Product Description
This medication is used to prevent organ rejection in people who have received a liver, kidney, or heart transplant.
Sandimmun (Cyclosporine) is also used to treat severe rheumatoid arthritis and a certain skin condition
For the treatment of psoriasis or arthritis, it is generally used to treat people who cannot take other medications or have not found relief from other treatments.
Doses available in 25mg, 50mg & 100mg.
Manufacturer: Novartis.