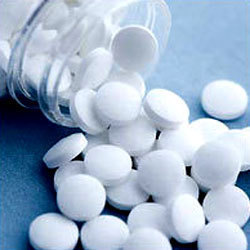 Product Description
Ingredients:Calcium–Vitamin D3

Uses: This combination medication is used to treat calcium deficiency. It helps treat osteoporosis and it can be used by pregnant and nursing women to get enough calcium.

Composit uses/ indication of CIPCAL 250 :
Calcium & Vit deficiency states, pregnancy and lactation, rickets, post menopausal, chronic renal failure.
Renal osteodystrophy. Hypocalaemia and Hyperphosphataemia. Vitamin D dependent rickets, renal tubular osteomalacia. Managing hypocalaemia in patients undergoing dialysis for chronic renal failure
Composit side effects of CIPCAL 250 :

Hypotension, Hypotension, Sinus bradycardia, Cardiac Arrest, Nausea, Thirst, Constipation, Syncope, Vomiting, Abdominal pain, Dry mouth, Headache, Anorexia, Hypophosphatemia, Dry mouth, Hypercalcemia, GI irritation.
Including pruritus, rash, hives, and rarely erythematous skin disorders. features include loss of appetite, constipation, nausea, vomiting, headache, weakness, numbness and sleepiness. Fever, thirst, dehydration, abdominal pain, paralytic ileus, cardiac arrhythmias and psychiatric disturbances can also occur.